Credit Cards
Want to Get Fit? Here Are the Most Expensive and the Cheapest Sources of Protein
It's many people's goal to get into better shape. To help you do it in a more financially-effective manner, we've analysed which food items have the most muscle-building nutrient for your money.
Getting fit is a common goal for many people, but achieving it often proves to be quite hard. Although regular exercise, calorie deficits and eating a lot of protein are three of the most important rules to get fit, sticking to a strict diet and exercise regimen can test one's willpower very much. Further, since high-quality gyms can sometimes cost a couple of thousand rupees or more per month, a fitness plan can be fairly expensive.
Saving on a gym membership could be straightforward, as one can simply choose to work out at home, outside or switch to budget-friendly facilities, which can cost under Rs. 1,000 per month. Regarding protein consumption, many online articles only highlight foods which have "high levels of protein" irrespective of their cost. So, to help people find the most financially-friendly sources of protein, we analysed the most popular ones in terms of their cost per 100 grams of protein.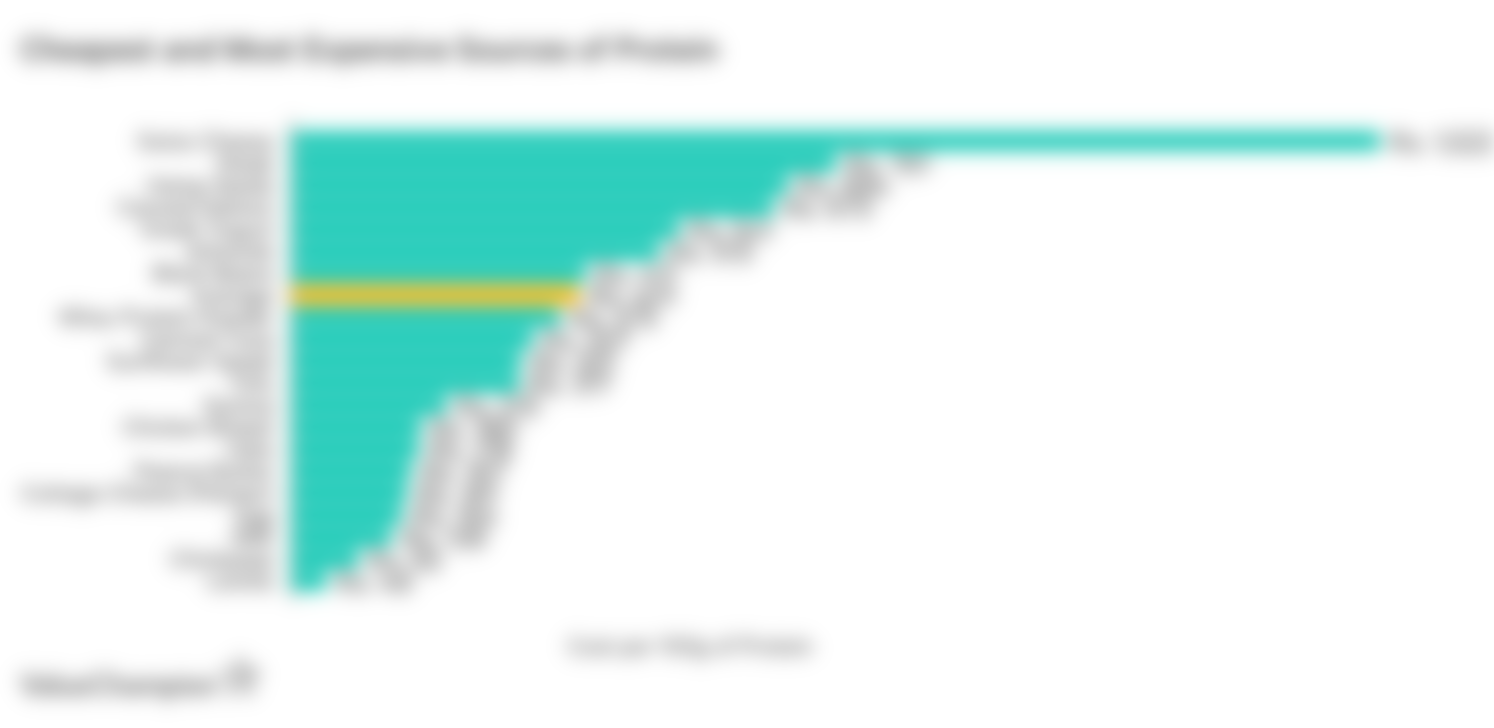 Meat, Fish, Yogurt and Certain Cheeses Are Expensive
As one would expect, certain sources of protein are significantly more expensive than others. As an example, greek yogurt has gotten quite popular recently as a healthy food. In fact, it's a good source of protein, calcium and probiotics. It also helps one feel full for a relatively small amount of calories. But, it's actually a fairly expensive source of protein, costing more than Rs. 500 per 100 grams of protein. For instance, a 90g container of low-fat Epigamia Greek Yogurt costs Rs. 40 on BigBasket. This product contains approximately 7.4 grams of protein, netting an effective cost of Rs. 541 per 100 grams of protein.
Above all, we found swiss cheese to be incredibly expensive for the protein one gets out of it. Steak and fish are very expensive too. These tend to be higher in fat and calories, so they may be better to avoid if one is also dieting.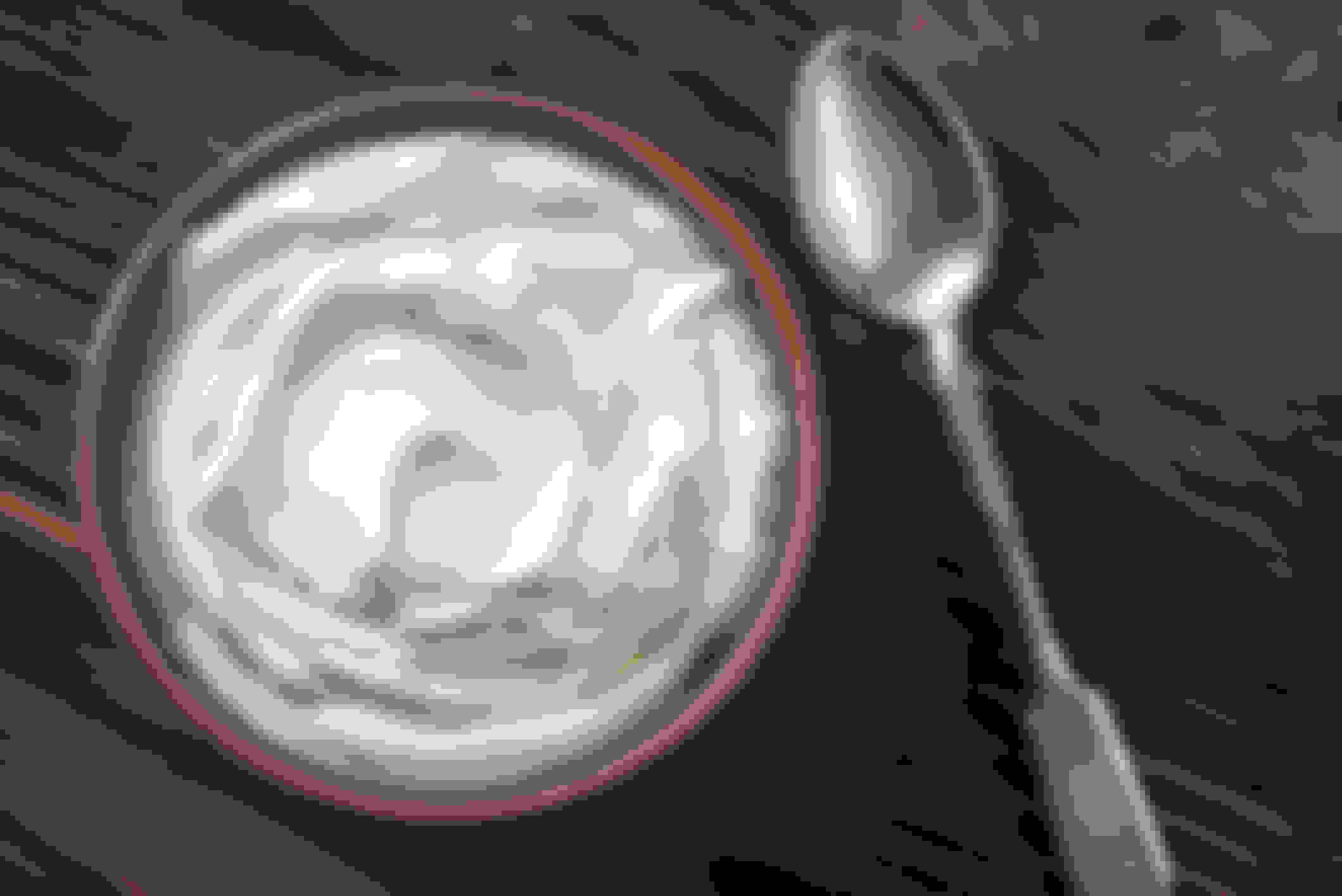 Not All Seeds and Grains Are Made Equal
Seeds and grains such as almonds or quinoa are often a part of suggested diet food lists. However, such foods tend to vary dramatically in price. We found hemp seeds and almonds cost around Rs. 500 - 700 per 100 grams of protein, while chickpeas and oats cost under Rs. 200 for the same amount of this muscle-building nutrient. If one wants to maximise the amount of protein while minimising cost, pick specific nuts with care and go for something like sunflower seeds rather than almonds.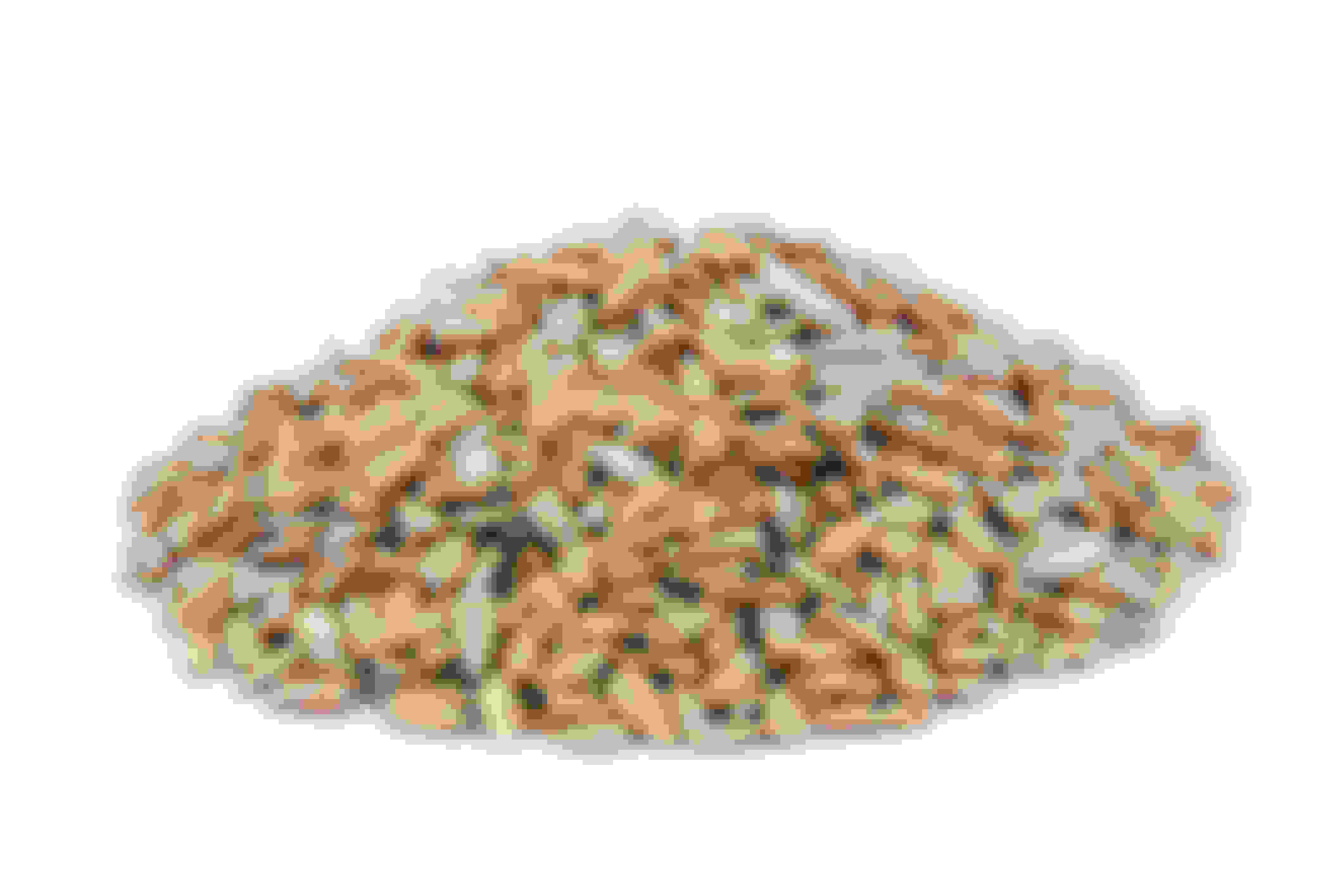 Surprising Winners
Most of the winners on this list are pretty obvious: tofu, chicken breast and eggs have commonly been known to be some of the most popular effective protein sources that also help you feel full. So, it's not a surprise that they are some of the cheaper options.
One of the items on the winner list was somewhat surprising: peanut butter. It only costs Rs. 167 for 100 grams of protein. However, peanut butter is relatively high in fat and sugar, so it shouldn't be heavily relied on for building lean muscle mass and reducing belly fat.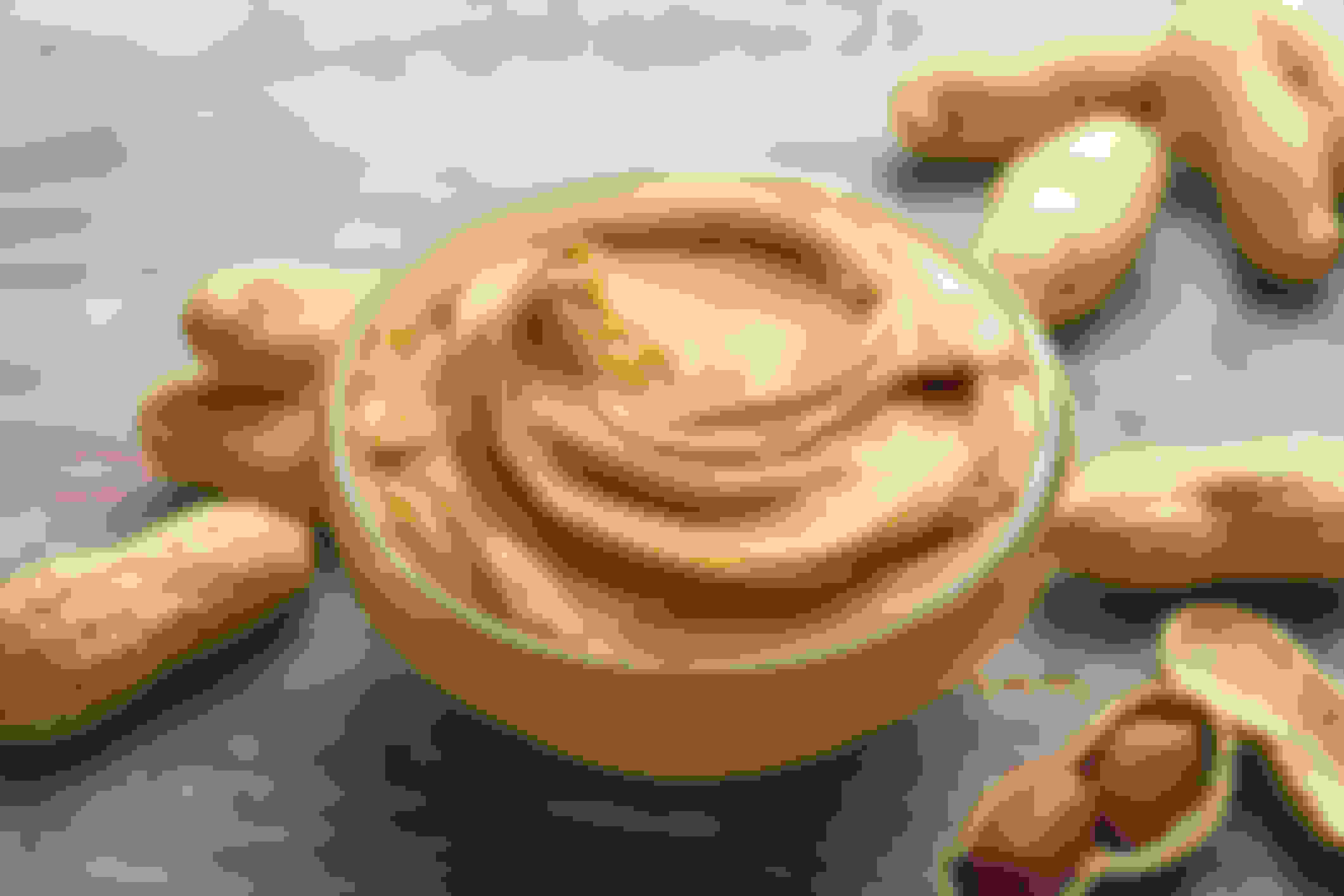 Staying Healthy Physically & Financially
If one wants to get into better physical shape, it requires a deliberate commitment to change one's lifestyle, increasing the frequency and intensity of one's workouts while also strictly regimenting one's diet. Just pumping out sets at the gym won't provide the desired results if one isn't following a well-structured exercise routine and using proper form. It's also important to control one's diet properly so that one consumes a wide variety of nutrients. Worrying solely about protein and calories can be counterproductive and cause ailments.
Focusing on certain financial aspects related to getting into better physical shape will make the whole process easier on one's bank account. For example, as we have done here, researching the most cost-effective sources of protein can help one efficiently build muscles while also helping one save money. There are several other aspects related to one's health that could potentially result in cost savings, too. For instance, one could use a rewards credit card to pay for gym memberships or groceries, which could offset the total economic cost. Further, it's possible one may be overpaying for health insurance if one simply took the advice of a salesperson without researching other viable options. Properly researching different endeavours in life will help one focus on what is most important and effective, while weeding out sources of inefficiencies that impede reaching your goals.